The Boys Brigade archive holds a large collection of film, in various formats. Over 120 magnetic Video tapes were digitised in 2021 at a cost of £4633, and we are now planning to get the cine film digitised. We hold approximately 100'000 feet of film, and we have selected a number of films which are of significant interest and importance, and which we feel should be done first, and these are listed below. The intention is to make these films available to past and present members of The Boys' Brigade, and also include edits of these films on this Virtual Museum. Please consider Donating £20 which will allow us to digitise 50 feet of film. Please use the Paypal donate buttons below to contribute to the digitisation of the film you would like to see next. Please also consider boosting your donation through gift aid.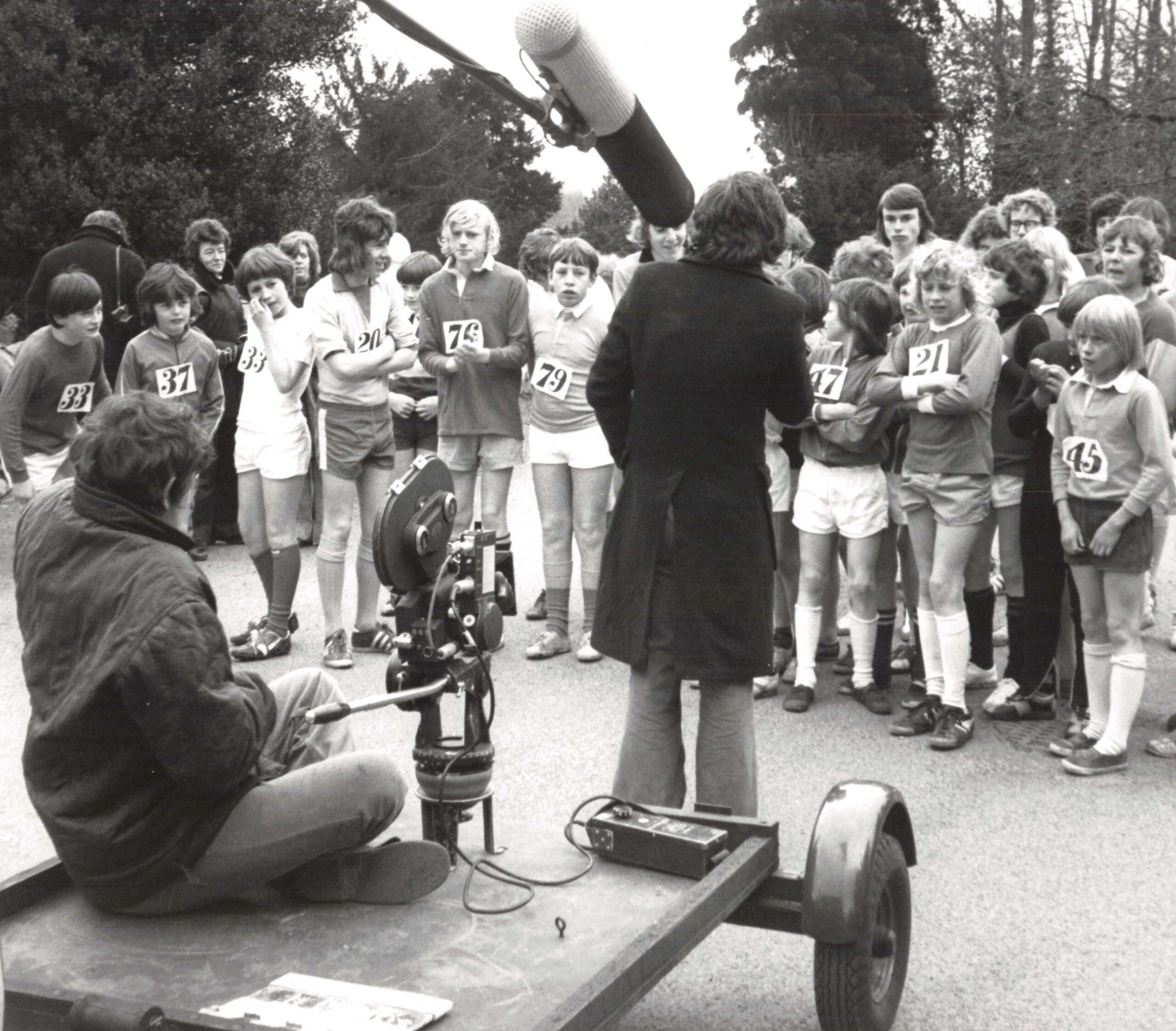 Filming 'The Pacemakers' in 1974
The BB Archive accepts deposits of 8mm & 16mm Cine Film, as well all formats of magnetic Video tapes.
If you would like further information about the film archive, or additional ways to support the digitisation work, please email: archive@boys-brigade.org.uk
There may be a delay between the receipt of donations and the updating of the donation progress indicators.
Centenary - The film of the year