BB Gazette Vol.48 No.6 – The Boys' Brihade Cross for Heroism has been awarded to Private Ewan Cameron, aged 13, of the 282nd Glasgow Company, for saving a Boy from drowning at Barvick Falls, Crieff, Perthshire, on the 19th November, 1939. Ewan was evacuated to Crieff at the outbreak of war and since then has been attached to the 1st Crieff Company.
A party of Boys, including Ewan, was walking by the side of a river at a point where there was a waterfall. They were clambering up the steep sides of the gorge when one of the Boys slipped and fell down a rocky slope into the swirling waters of a deep pool and disappeared.
Ewan dived into the icy cold water, but his friend could not be seen. He surface-dived and while under the surface he dimly saw the other Boy, although the disturbed state of the water made visibility difficult. He grabbed him and brought him up and succeeded in reaching the bank.
Ewan had a hard struggle to keep hold of the unconscious Boy and narrowly escaped being swept over another waterfall, from which he was only saved by the warning shouts of the Boys on the bank. He sent the other Boys for help and although drenched with icy cold water he applied artificial respiration for fifteen minutes, and then with another Boy's help carried the rescued lad to a neighbouring farm, where he revived sufficiently to be taken home in the evening.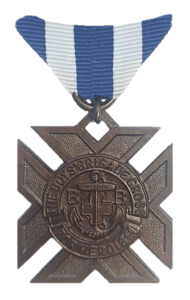 This account has been complied using records held in The Boys' Brigade Archive Collection, local and national newspaper archives and other sources. If there are any omissions or errors we sincerely apologise, and request that you come forward with this information, so that this can be corrected.
archive@boys-brigade.org.uk