SALUTE TO THE QUEEN  – 25th September 1977
In the 1970s, youth marching bands were becoming very popular. The newly-formed 'British Youth Band Association' had a variety of organisations as member bands; Cadets, Showbands, Drum & Trumpet Corps, Scouts, Guides, St. John Ambulance and of course Boys' Brigade & Girls' Brigade.
Dave Loader, the Bandmaster of Thurrock Drum & Trumpet Corps, and a founder member of 'BYBA' came up with the idea that marching bands should celebrate the Silver Jubilee of H.M. The Queen. The plan was to run a spectacular band parade, with over 5,000 young people taking part… as one magazine put it 'The Biggest Razzle Dazzle in the World'.
Following on from the newly organised BB National, it was clear that there would be a good contingent from the BB taking part in the parade. As a member of the BYBA Council, organiser of the BB National and member of the National BB Band Committee, I was asked to select six bands to take part. There were, eventually, actually eleven BB Bands formed into six units, either marching as joint bands, mostly playing the same instrumentation, or marching as two bands side by side taking it in turns to play.
Firstly, the Combined bands of 3rd Christchurch & 1st & 2nd Eastleigh. Christchurch was a Bugle band and the Eastleigh bands were full brass. Secondly, two traditional bugle bands, 1st Enfield and 4th London. The third unit was the bands of 13th Bromley (Bugle) and 2nd Grays, playing side by side. The fourth spot was taken by BB National Winners 5th Halifax (Elland) (Eb Trumpets). In fifth position was the 12th West Bromwich (Eb Trumpets), and finally a combined band of 1st Solihull (Solihull Drum & Trumpet Corps) and the 57th Birmingham (Pheasey) band with mixed brass.
Bands were formed-up on Horse Guards Parade where the Drum Majors were inspected by HRH The Duke of Gloucester, they then marched down the Mall and a salute was taken on the Victoria Memorial opposite Buckingham Palace. BB bands were inspected by The Earl of Elgin and Kincardine JP, DL – Brigade President, and Mr A.A.J. Hudson – Brigade Secretary. A total of 94 bands took part, the first stepped off at 2.30 p.m. and the final band departed at 4.36 p.m.
The weather was good, there was a massive crowd and the noise and spectacle of 5000 bandsmen did not disappoint.  The event was a great success, a worthy tribute to Her Majesty.
BB Bands which took part:
Band number 26 – Combined bands of 3rd Christchurch, 1st Eastleigh and 2nd Eastleigh
Band number 27 – 1st Enfield
Band number 28 – 4th London
Band number 29 – 13th Bromley
Band number 30 – 2nd Grays
Band number 31 – Combined bands of 5th Halifax (Elland Anchormen) and 1st Elland Girls Brigade Band
Band number 32 – 12th West Bromwich
Band number 33 – Combined bands of the Solihull Drum & Trumpet Corps and 57th Birmingham.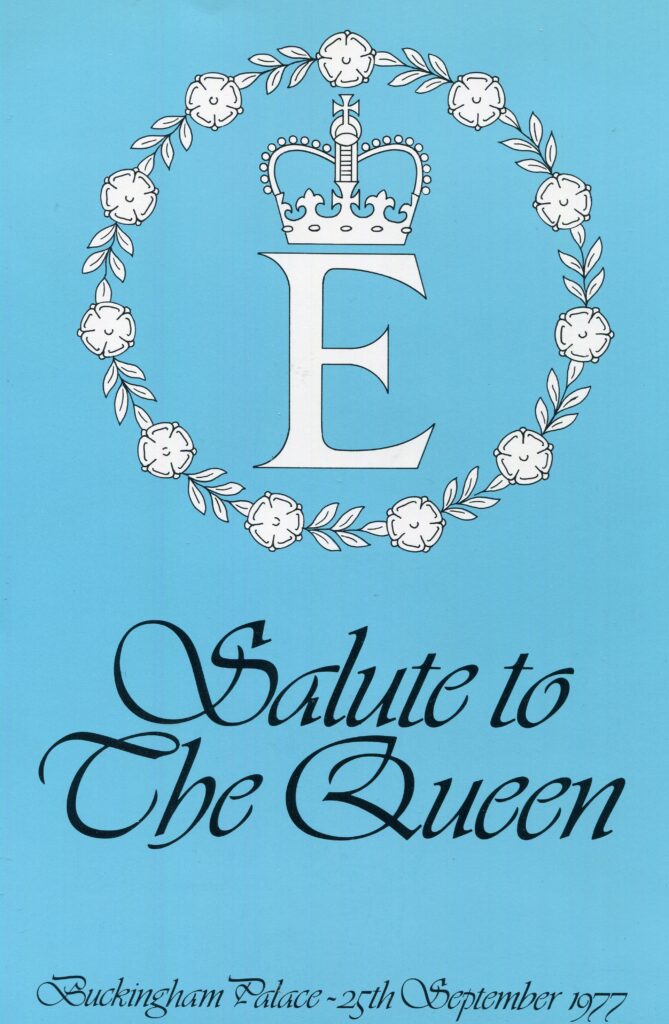 This virtual exhibition is brought to you by The Boys' Brigade Archive Trust. Our team of volunteers collect, publish, and archive memories from The Boys' Brigade across the globe.
You too can support our work by donating to The Boys' Brigade Archive Trust. To do so, please use our Just Giving link below.
Let's bring more 'BB' stories to life!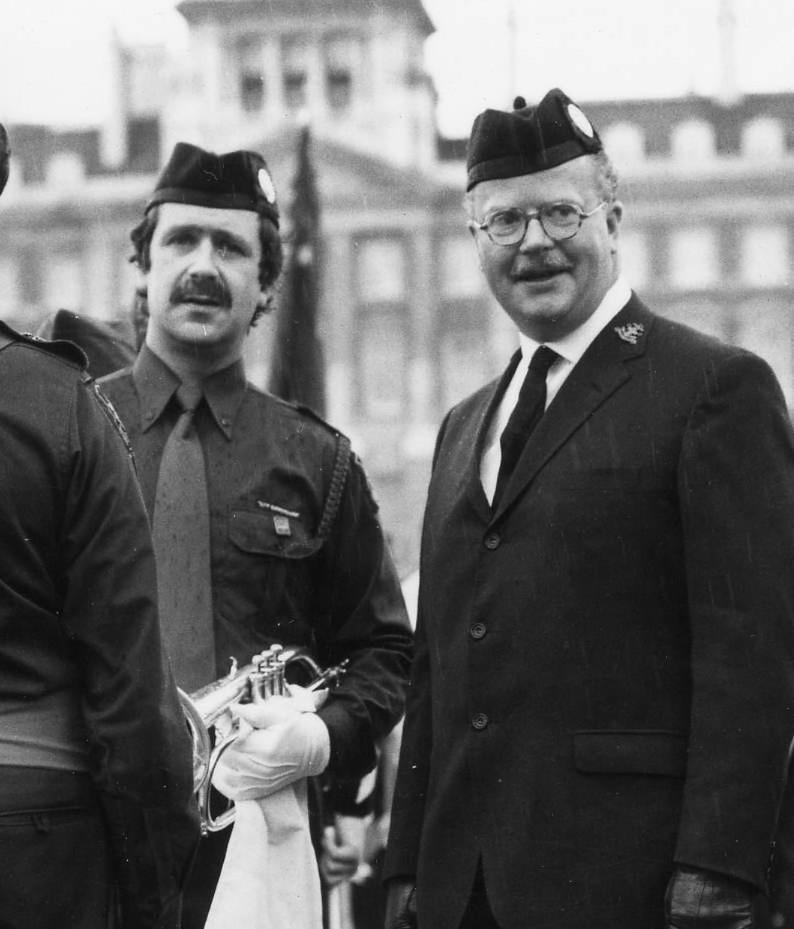 Robin Bolton - 57th Birmingham