The World Conference of The Boys' Brigade was inaugurated in 1963 and membership was extended to other organisations of similar objectives to The Boys' Brigade. The World Conference met three times in full plenary sessions when every member country had the opportunity to be represented. The meetings were – 1963 Dundee, Scotland, 1983 Nottingham, England and 1990 Singapore.
The World Conference was divided into ten Regional Fellowships which were responsible for extension in geographical areas. The Regional Fellowships also appoint representatives to The World Conference Committee which meet every two or three years to receive reports, consider development and make grants. In association with these meetings international Young Leaders' Workshops were held when young people between the ages of 18 and 30 explored together different themes. Themes included – 'The Family', 'Communication', 'Community' and 'Culture'. International relationships and inter-dependence were encouraged through exchange visits, workshops, conferences, literature and projects. Young people learn about the work of The Boys' Brigade and other youth organisations.
A series of skills and vocational training projects were run in the 1980s and 90s with help from international and Church aid agencies. These included –
An agricultural project in Zambia;
Village crafts – carpentry, mechanics, weaving etc.— typewriting and secretarial skills in Nigeria;
Carpentry and motor mechanics in Western Samoa;
Ceramics, leathercraft, electrical appliance repairs in Jamaica;
Village development projects in Uganda and Zimbabwe.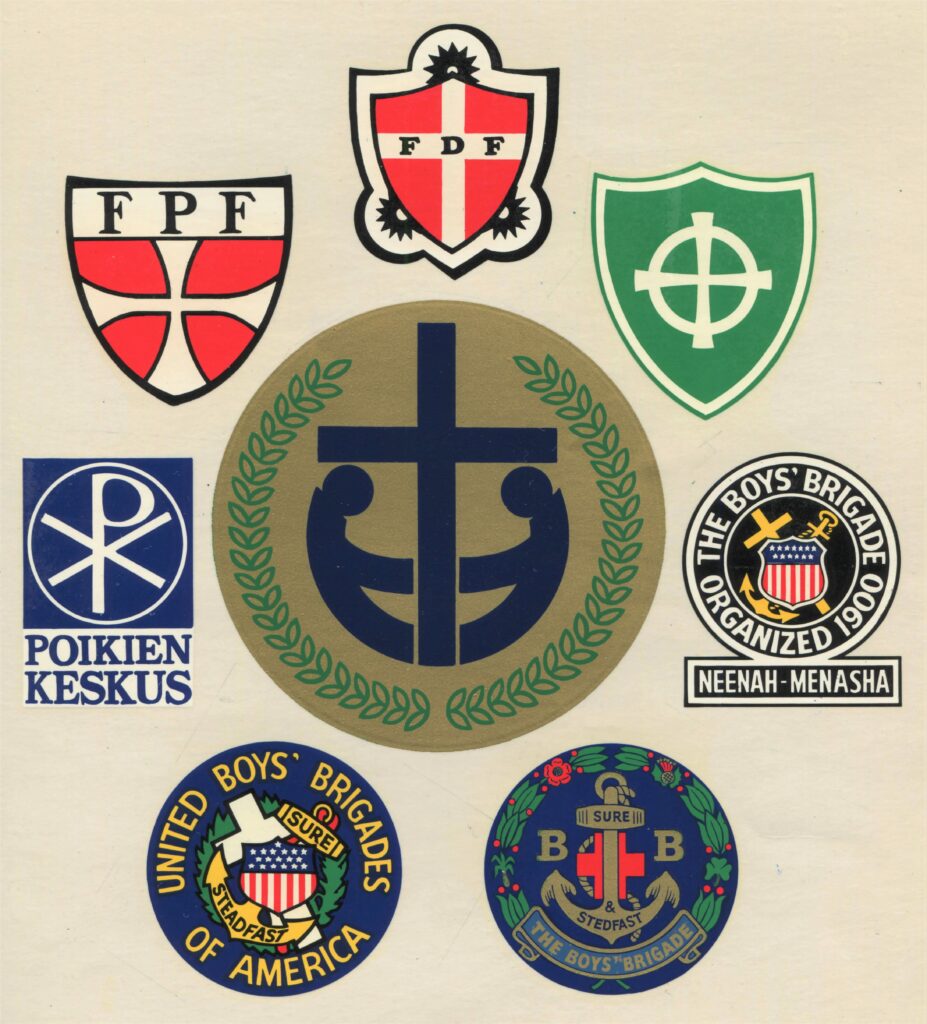 Logos, Images and Publications - Copyright Global Fellowship, and used with permission.