UNDER CONSTRUCTION
We are busy working hard, but we have not quite finished building this page. Please came back again soon, and hopefully we will be finished.
If you can assist with creating this page by providing content please email: Archive@boys-brigade.org.uk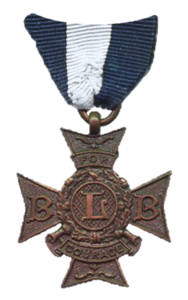 This list has been compiled from information found in the BLB Chronicles and Newspapers. We acknowledge that the list may not be complete and encourage anyone with information to contact us so that these stories can be recorded.
archive@boys-brigade.org.uk